Elle TENS Hire - 6 week Hire
Elle TENS Hire - 6 week Hire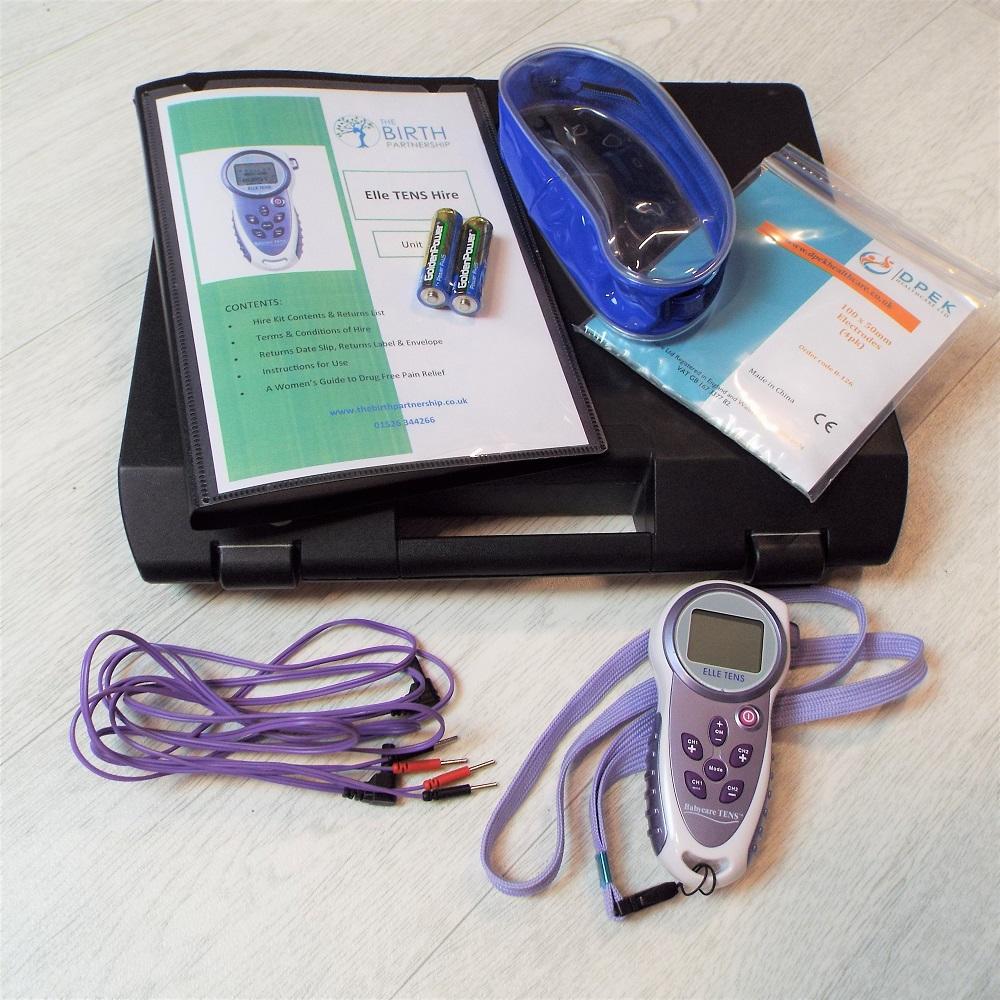 Elle TENS Hire - 6 week Hire
The Elle TENS is the ultimate digital obstetric TENS using the latest Opti-MaxTM technology. 




This easy to use TENS offers maximum pain relief during labour. Its settings are all pre-set so




 it's simply a case of switch on and go!

The Elle TENS features dual intensity controls for total flexibility over the mid and lower back




 electrodes. It also has an integrated booster button which is used for extra power during 


contractions. 

The fuss-free way to have a drug-free labour.



6 week hire period - Please provide your EDD in the box below






Contents:


- Elle TENS unit.




- Instructions.




- Set new universal TENS electrodes.




- Lead wires.




- Neck cord.




- Drug free guide to labour.




- 2 new AA batteries.




- All supplied in a hard carry case.