Made In Water La Bassine Maxi Pool - 6 week Hire
Made In Water La Bassine Maxi Pool - 6 week Hire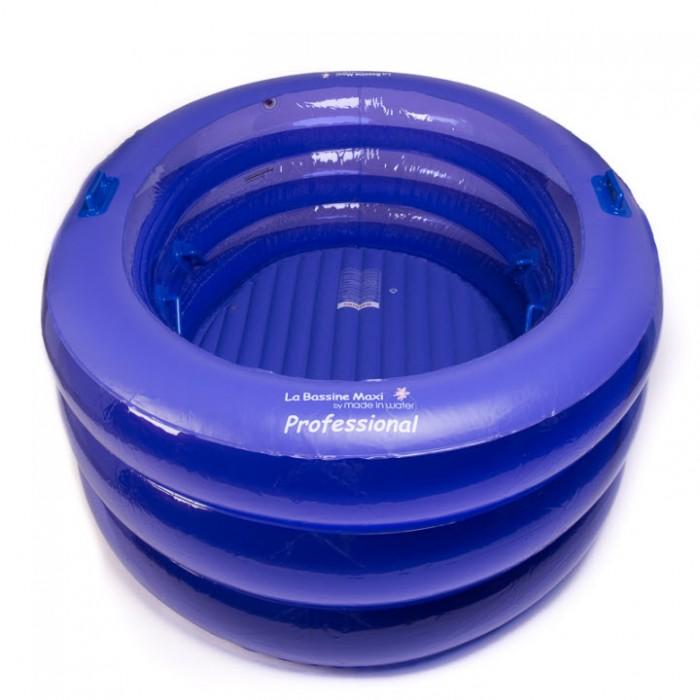 Made In Water La Bassine Maxi Pool - 6 week Hire
Our hire kits come with everything you need for a home water birth, delivered to your door




 at 36 weeks.



                                            


The kit is supplied in a tough crate & includes:
- La Bassine MAXI professional pool.
- Universal birth pool liner.
- 10m Food grade hose.
- Submersible water pump.
- Electric inflate pump.
- Non-slip waterproof floor sheet.
- 3 different tap connectors (to cover all eventualities).
- Floating water birth thermometer.
- Debris net / strainer.
- RCD adaptor.




- Instructions booklet.




- Return shipping included.





We are also happy to help over the phone if you have any other queries.
6 week hire period - Please provide your EDD in the box below
Returns



Contact us on 01526 344266 to arrange return within 48 hours of use please.
Specification: 


- Deep blue colour.




- 145cm (57") internal length.




- 191cm x 164.5cm (75" x 65") external size.




- 0.45mm thick eco-vinyl.




- Pair of internal handles.




- Carbon neutral & ethical.





NB - Please note that all dimensions are approximate and are dependent on factors such as




level of inflation.