MiA ViA Professional Birthing Pool - 6 week Hire
MiA ViA Professional Birthing Pool - 6 week Hire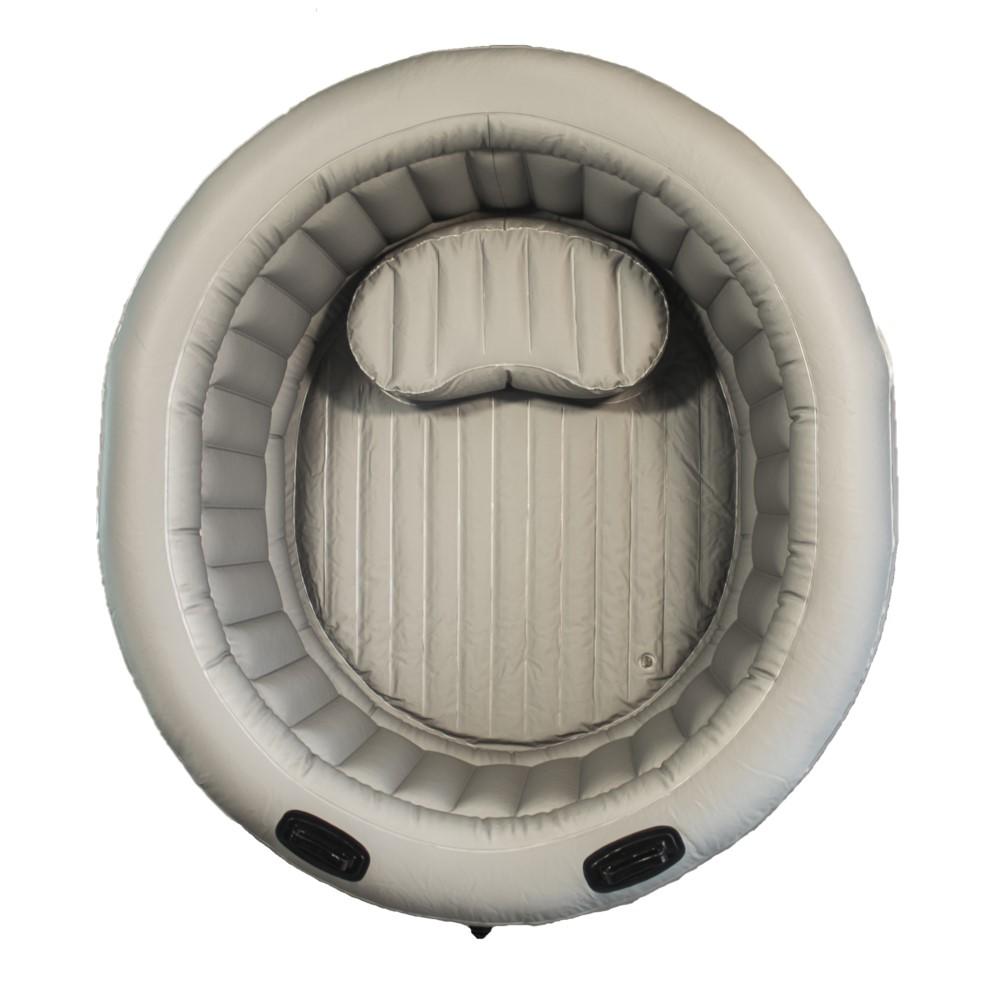 MiA ViA Professional Birthing Pool - 6 week Hire
6 WEEK HIRE - NO DEPOSIT - IN STOCK NOW
MiA ViA - Reinventing the choices for home birth. The ONLY birth pool to be offered as part of the NHS framework agreement.
We are Proud to be one of the hand picked birth pool hire companies to be able to offer the latest Birth Pool to the market.
The MiA ViA birth pool fast became our best selling pool and it is easy to see why. The new technologies mean no compromise. 
Short on Space? - no problem, MiA ViA Pro sits in the same footprint as a Mini Pool in a Box
Room for two? - no problem, MiA ViA Pro uses new technology to allow more space inside the pool - room for two!
A smaller lady! - No problem, MiA ViA Pro is the first fully adjustable birth pool. Simply do not inflate the bottom ring. All without compromising stability of the wall.
All this coupled with the only birth pool with a purpose-built kidney shaped seat. This seats registered design is larger and more comfortable than the step in other pools. It has a double layer to ensure stability. 
Water's blue - pools should be blue right? Wrong. Blue is not only a cold, masculine and clinical colour. It also prohibits the use of UV checking of a pools cleanliness. Blood shows blue under UV Light but you cannot see this on a blue pool making it a poor colour choice.
The MiA ViA uses a silver to provide a soft, warm, strong feminine colour that not only looks good in photos but provides very much the zone that is needed for birth.
Our birth pool hire kits come with everything you need for a home water birth, 
delivered to your door at 36 weeks.


The birthing pool hire kit is supplied in a tough crate & includes:
- MiA ViA Pro pool.
- MiA ViA Birth pool liner.
- 10m Food grade hose made in the UK.
- Submersible water pump.
- Electric inflate pump.
- MiA ViA Non-slip waterproof floor sheet.
- 3 different tap connectors (to cover all eventualities).
- Floating water birth thermometer.
- Debris net / strainer.
- RCD adaptor.




- Full instructions
- UPS returns label






We are also happy to help over the phone if you have any other queries.
6 week hire period - Please provide your EDD in the box below
Returns


Contact us on 01526 344266 to arrange return within 48 hours of use please.

Specification:
 - 4 handles
 - Large Internal seat. 
 - External dimensions: max length 165cm, max width 145cm max height 75cm
 - Internal dimensions: max length 135cm, max width 110cm, max depth 69cm.
 - Water capacity: 470 litres - 80% filled
 - Floor inflated to 6cm depth, so well cushioned.
 - Filled weight (with labouring mum) 560-600kg.
 - Unfilled weight 9kg.
Material: 


- Pool - 0.55mm eco-friendly PVC.
- Liner - 0.20mm eco-friendly PVC.